Thanksgiving is next week and then the Christmas season is here! Ahhh! I've been super busy working on Advent resources and I'm excited to share it with you next week. Check out my Instagram story to see a sneak peek of what I've been working on (you better look quick, it will disappear after 24 hours).
I'm not sharing a full preschool Bible lesson today, since I've been sharing the Thanksgiving lessons the past couple of weeks (Jesus Fed the People & The Man That Said Thank You). But I am sharing two fun Thanksgiving printables: Turkey Playdough Mat and Thanksgiving Verse Cards.
Turkey Playdough Mat
I love a good playdough mat, if you haven't been able to tell. This playdough mat is super cute and lets your preschoolers help make the Turkey some feathers. All you need to do is print it out on cardstock, laminate it (or put in a protective sleeve) and you're ready to go!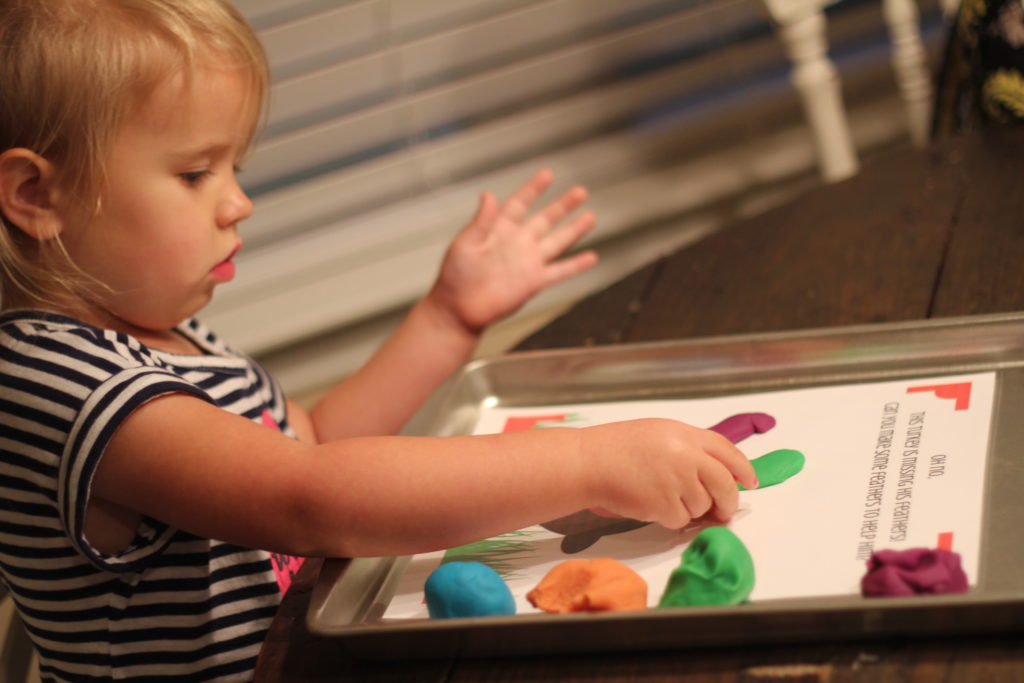 Hope loves playdough and I love helping her come up with different ways to make and use the playdough. Plus, you can always make up a fun story as to why our turkey friend lost his feathers.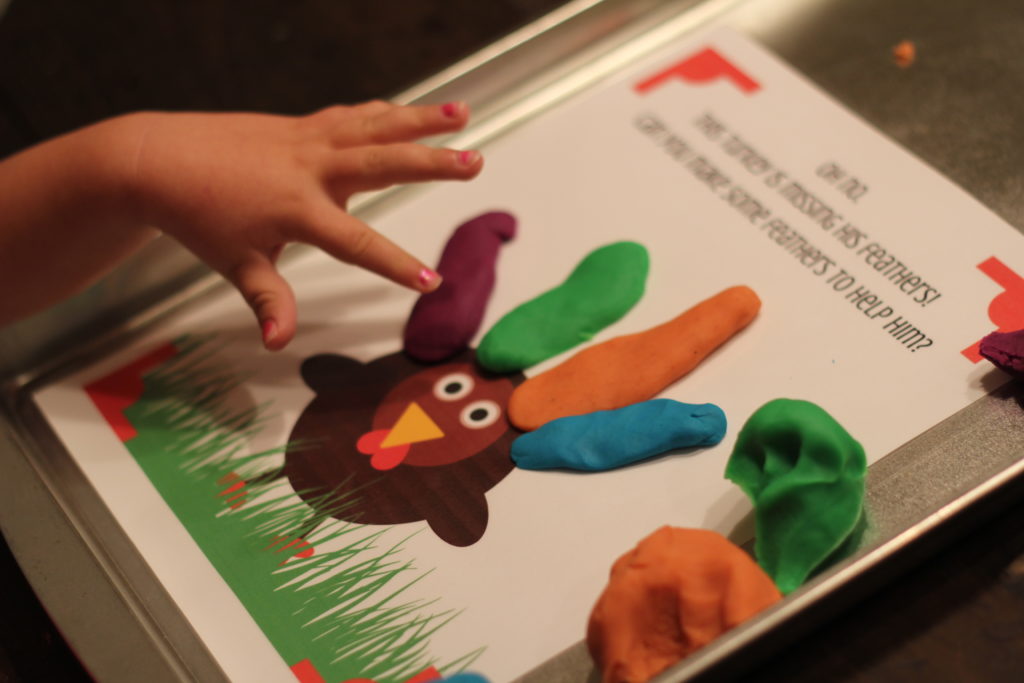 Does this playdough mat have a spiritual connection? No, but you can always talk about what you are thankful for with your child and talk about who created turkeys.
Verses of Thanksgiving Cards
I think scripture memory is important at any age, but preschool is a great time to introduce the idea of hiding scripture in your heart. I created these verse cards for your children to learn what the Bible says about thankfulness and giving thanks to God.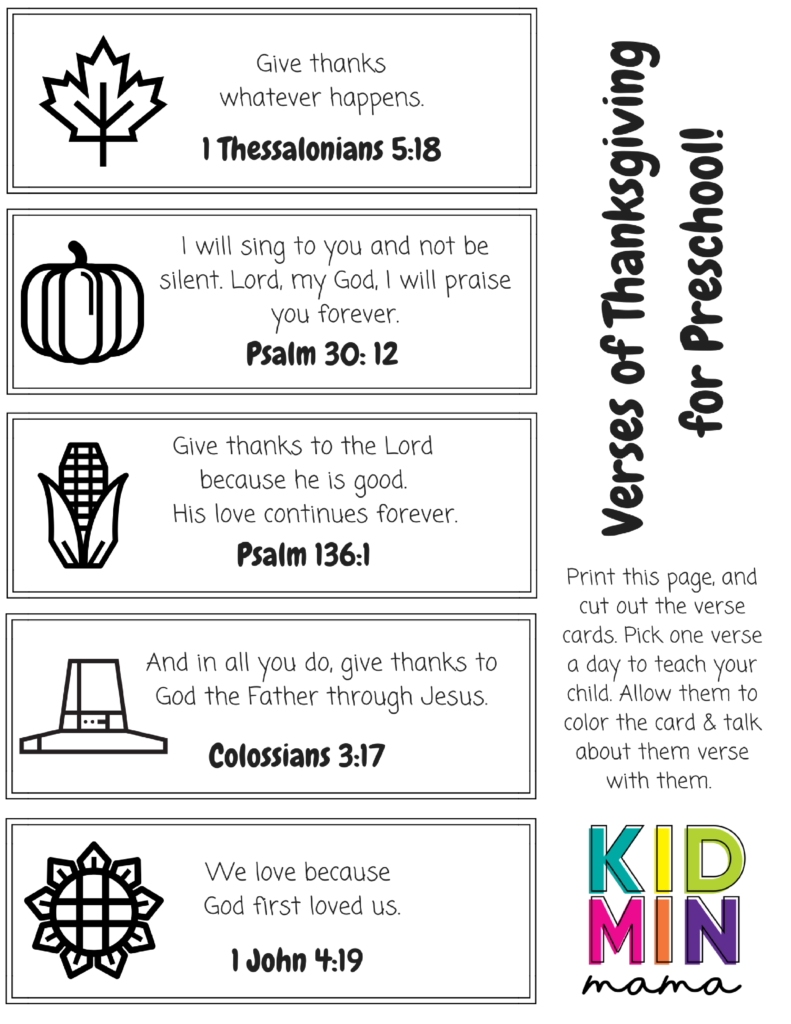 I let Hope choose one verse (we'll choose a different one each night). We talked about the verse, practiced saying it and then she colored the pumpkin on the card.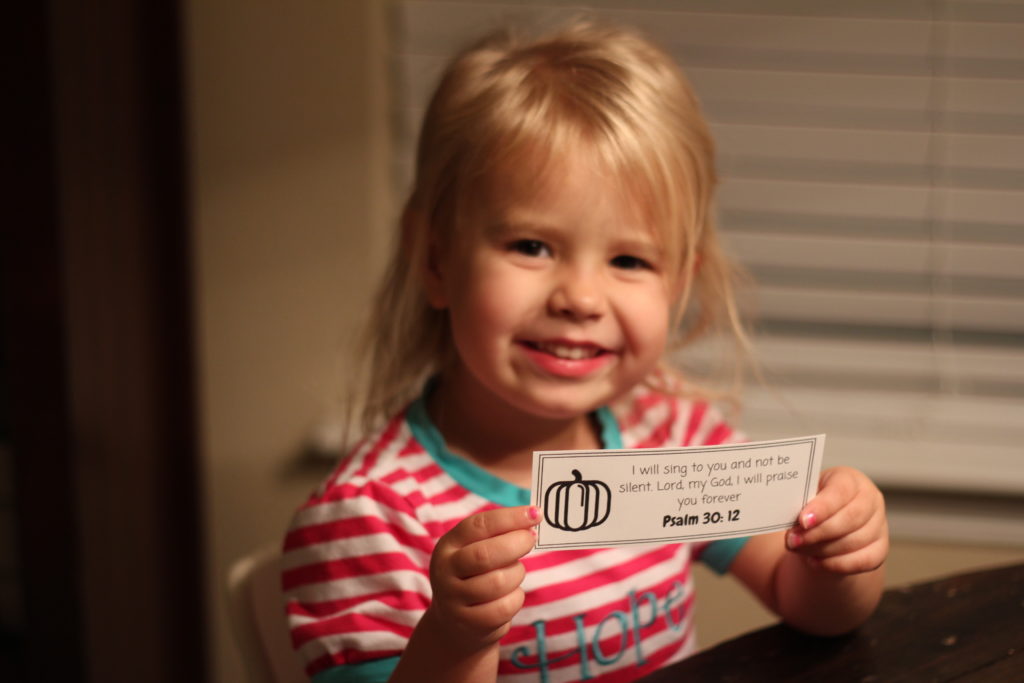 Some of these verses are a little long, but with some fun motions or making up a song, your child can easily learn them (and you can too!)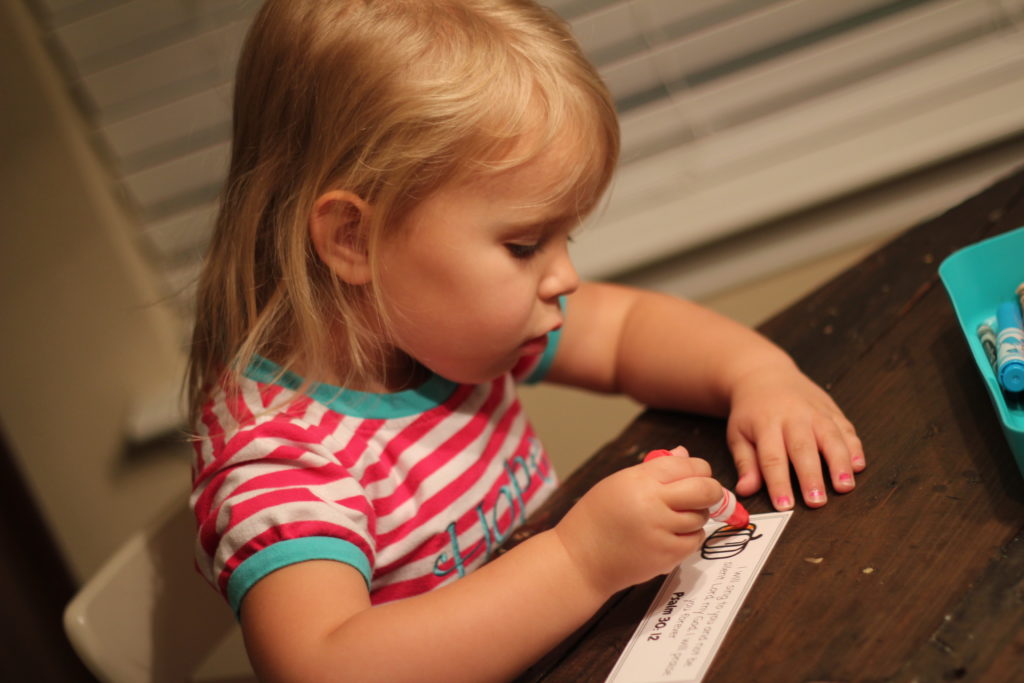 Printable Resources
Below are printable pdfs of the playdough mat and cards. I hope you'll have great conversations with your preschooler through these resources.
Thanks for letting me share,