We're a little less than a week away from Thanksgiving. Last year, we were all at my sweet Mamaw's house. For the past several years, my aunt had hosted to make things less stressful for her, but last year her health was declining and she didn't feel up to leaving the house so we brought the party to Mamaw! I am so glad we did because it was the last Thanksgiving we had with her.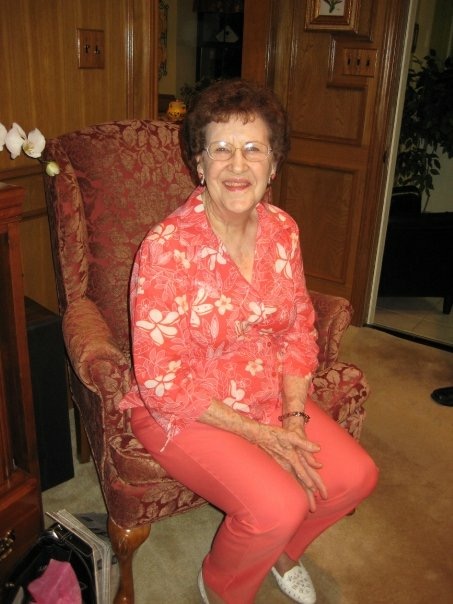 Here's the thing about Mamaw. She was special. Now, I know every grandmother is special to their family, but Mamaw was special to everyone. Her reputation preceded her and even people that had never met her knew she was special. She was so special because she loved Jesus and she loved everyone. She cared so much for people. She wrote cards to them, she thought about them, and she prayed for other people like crazy.  Every time I would visit her she would tell me how she prayed for me and my little family every day. Even if you didn't matter to anyone else, you mattered to Mamaw.
Mamaw didn't live the easiest life, she suffered a lot of loss and heartache, but she was thankful to God for all He had blessed her with. She told my mom once that she was worried (and she was a bit of worrier) that her life was "too good", that something was bound to go wrong. Through all her moments of worry, she still praised and thanked God.
Mamaw wasn't perfect, but I still hope to be like her. To love others as deeply as she did.  My oldest, Hope, still prays and talks about Mamaw just about everyday (she passed away this past February). Hope loves others probably as fiercely as Mamaw and I'm so glad they loved each other well before she passed.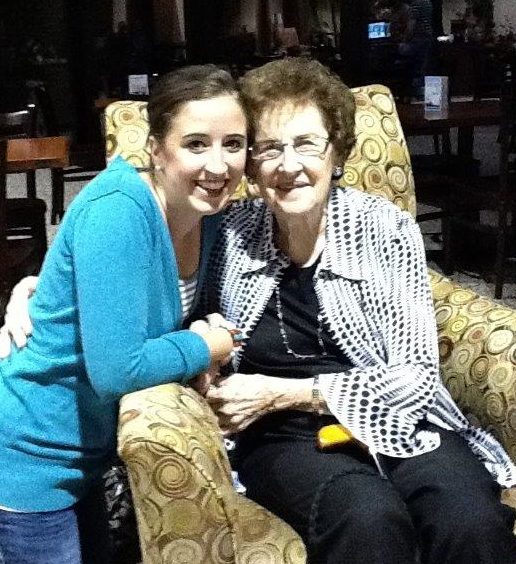 I am thankful for my sweet grandmother and I am thankful for the legacy she has left behind. A legacy of love and prayer. 1 Thessalonians 5:16-18 is Mamaw, " Rejoice always, pray without ceasing, give thanks in all circumstances; for this is the will of God in Christ Jesus for you." I am thankful that she lived a life that pointed clearly to Him. That she wrote countless notes, baked hundreds of pies and got "tickled" all the time. This Thanksgiving won't be the same without her, but I'm so glad we sat in her house last year, we laughed, watched football and loved on the woman that loved us so well.
Thanks for letting me share,