Happy Wednesday and Thanksgiving Eve (is that a thing?)! Yesterday, I shared a fun preschool advent printable  and today I'm sharing one for my grade school friends!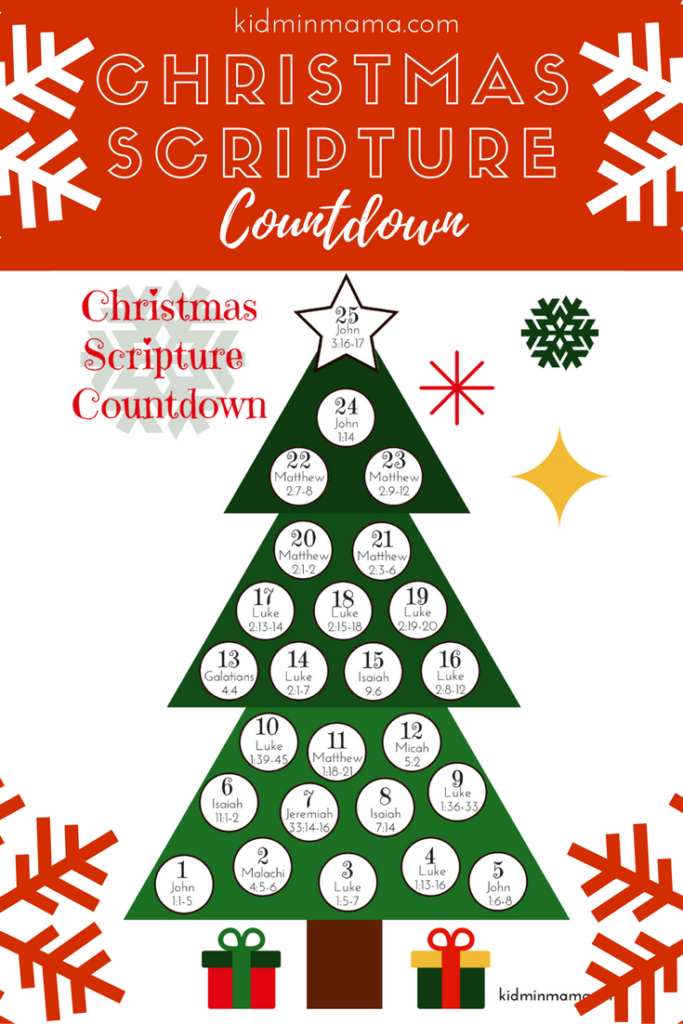 I'm going to be honest. We never did Advent as a kid and as an adult it took me a little while to understand it.  Advent is all about waiting on Christ's birth and focusing on the true reason for the season. Using an Advent calendar with scripture readings is a great way to keep your kiddos focused during Christmas and have some great family discussion. Though I encourage you to do it as a family, it can also be great to help your older children work independently through scripture (use my Bible Study Guide alongside this calendar).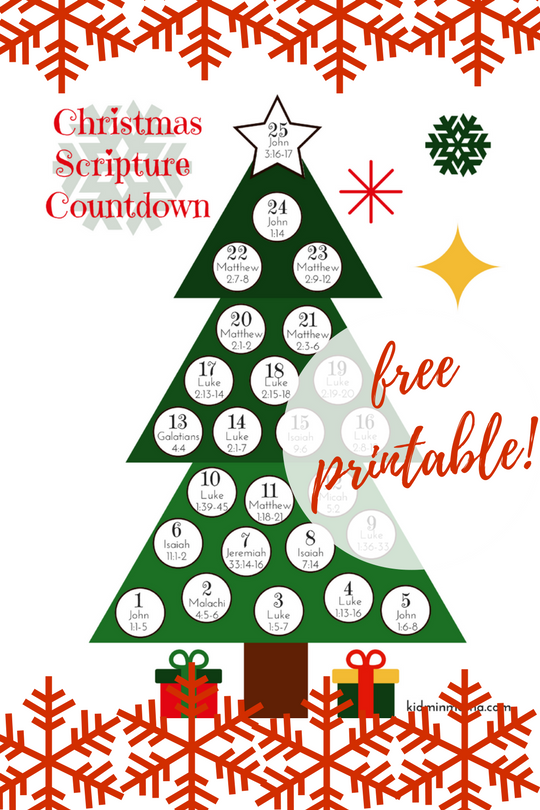 As your children go through each reading on the Christmas Scripture Countdown, they can add a sticker or color in the "ornament" space. Talk to them about what they read and have an open dialogue about the scripture. Parental warning: these verses talk about "virgin" and "conceive", your children just might ask you about them and that's good! Answer honestly and directly. I just want you to be prepared if it comes up (and it probably will).
There are a ton of great resources out there for Advent, but I believe in simple and Biblically based. Make sure your child has an age-appropriate Bible to read, I've recommend some in the Amazon link below.
Printable Resources: 
Have a wonderful Thanksgiving! Thanks for letting me share,