Happy Thursday and happy December! I officially do not feel guilty sharing Christmas posts now! 🙂 Yesterday I shared the first lesson in an Advent series for grade school kiddos and I promised today I would share how to make the advent banner I introduced. (post contains affiliate links)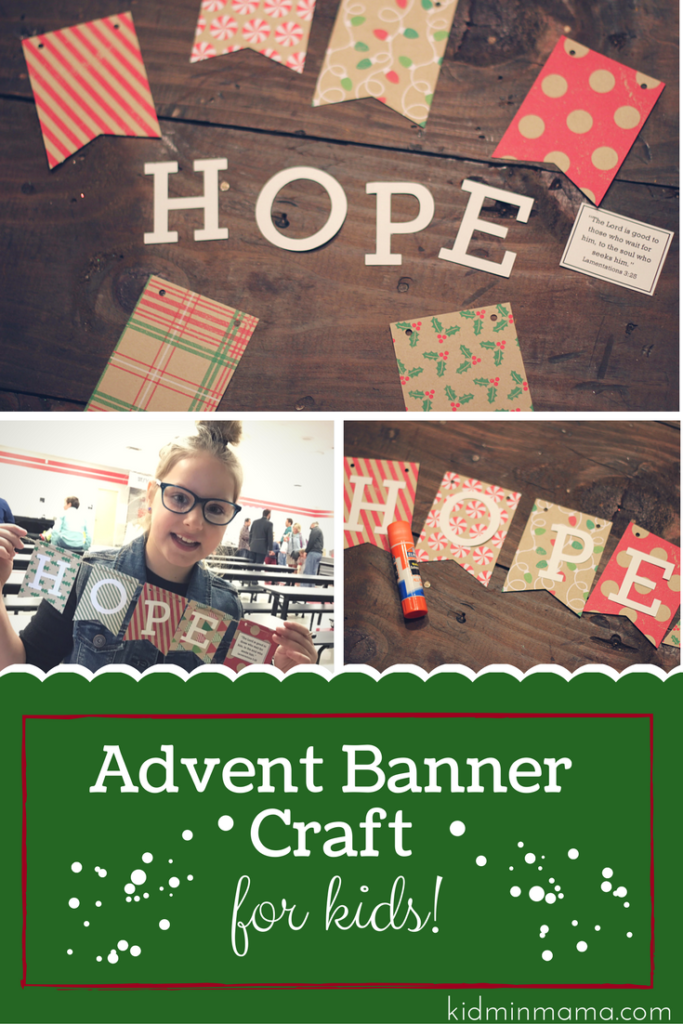 I met with my team a couple weeks ago and had them brainstorm an idea for a great "take-home" craft the kids could make during our advent series. Now we have grades K-4th in one class, so finding something everyone likes to do and on everyone's level can be a challenge. My friend Shelly (she runs our preschool ministry & is amazing) shared a Christmas card that was actually a little banner. One side said "NOEL" and the other side had the family's pictures. This card gave us the idea to make advent banners each week. This would replace our weekly memory verse card and Bible challenge for the Advent season.
There are several ways you can do this, but the easiest way for me was to use my silhouette portrait. (I seriously use it all the time. It does vinyl, paper, fabric and more! If you are looking for Christmas ideas for crafty people, I would definitely check it out.) We chose some really cute Christmas paper from Hobby Lobby (or you can buy this) and I placed it in my machine to cut the small paper banners (about 3.5in x 2.7in). I also have this handy Banner Punch Board, which can make large paper banners, but for this project I used the tiny hole punch on it to make my holes to string the banners.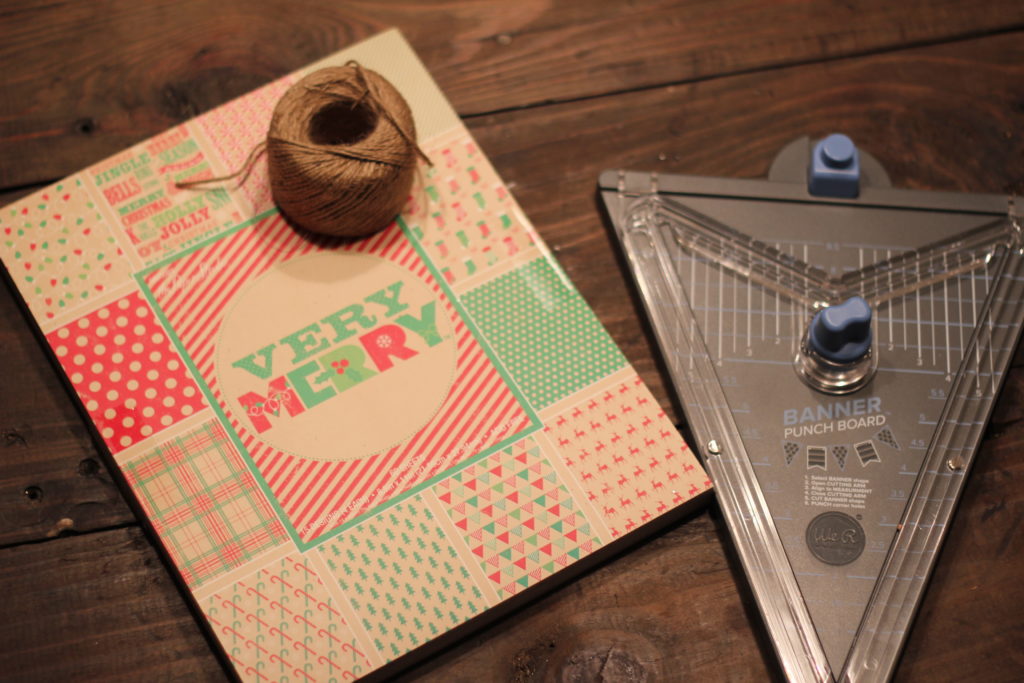 After we printed the banners and cut holes, I cut my letters. Now here's the tricky part…if you don't have a silhouette or die cut machine, you'll need to either print the letters and cut them out (easy if you are making just one) or get some chipboard letters. Another idea is to purchase sticker letters. We are prepping supplies for 40 kids each week, so cutting paper is the cheapest way to go. If you have a silhouette, then I've attached a link to the studio files in the "printable resources" section below. If you don't have a silhouette, never fear! I have the pdf version and you can just print them on Christmas paper. We also printed the memory verse out on card stock for them to still keep track of their memory verses each week (I didn't include this pdf, but if you want it please email me).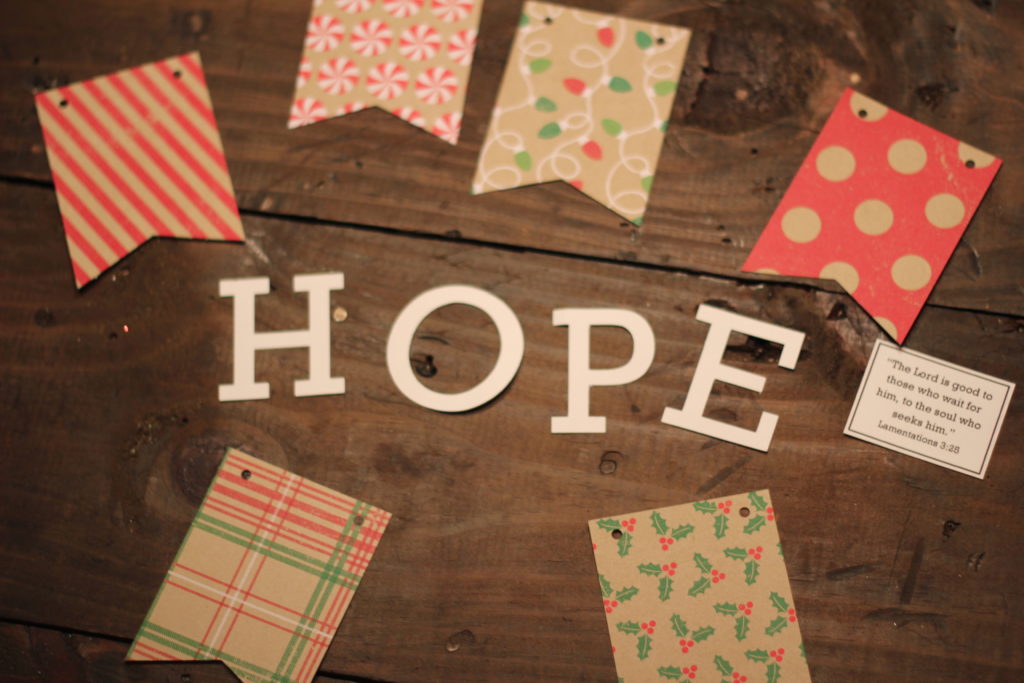 For the assembly, we provided glue sticks and the kids glued the letters on their banner pieces. We cut twine/jute ahead of time for the kids to string the pieces together.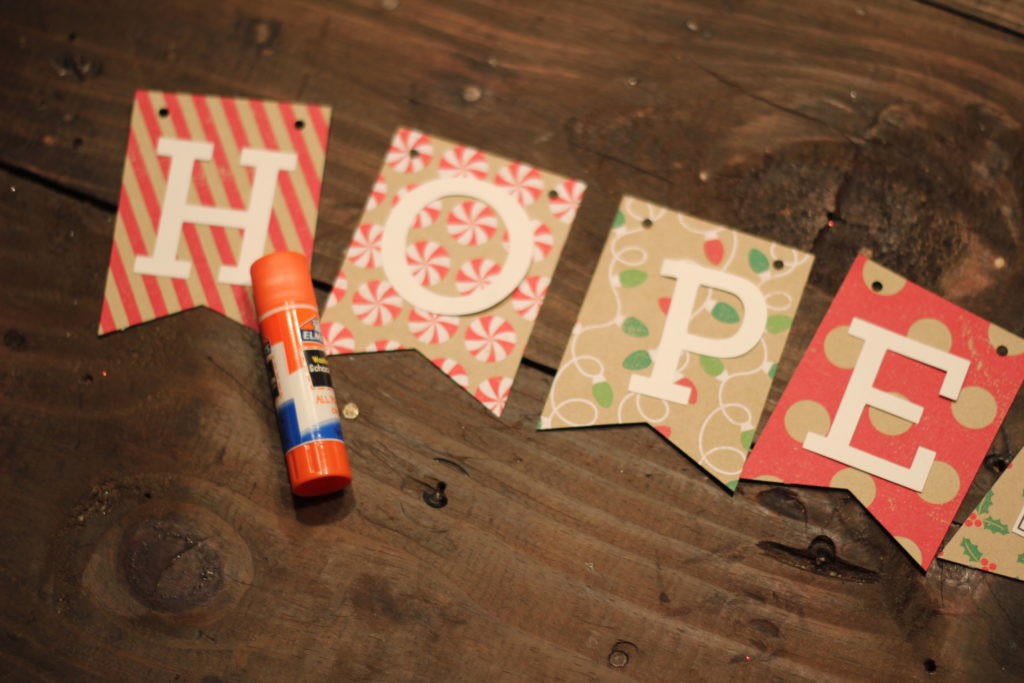 The kids really enjoyed making the banners and it took way more time than we expected (which is great, because typically the main worship service runs longer than us). The parents really loved the craft too because it was cute enough to display with their regular Christmas decorations and to keep for future Christmases.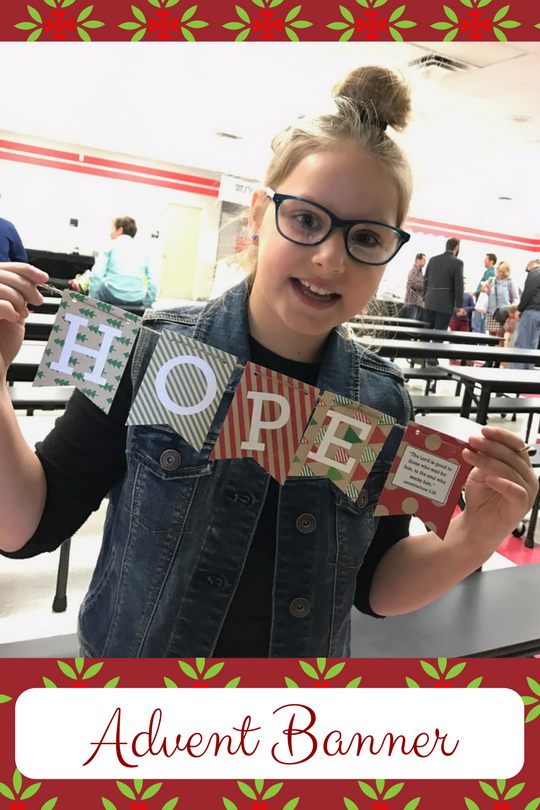 I hope this can be a great activity for your own home or kid's ministry! We can't wait to make the next three banners in the coming weeks!


Printable Resources
Advent Banner Letters PDF
Thanks for letting me share,