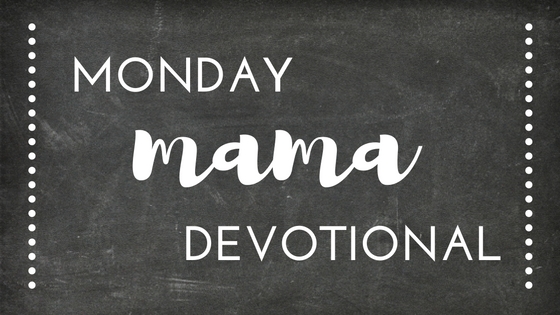 For the last two years on Christmas Eve I have been asked to read the Christmas Story. I sit in a nice chair while the kids sit around my feet and I read "He's Here" from the Jesus Storybook Bible while a video plays coordinating with the story. The kids enjoy it, but I think the adults like it just as much. The story is beautifully written and I tend to read it dramatically (oh, that the theater kid in me).
My favorite part of the whole story is this exchange between Mary & the angel Gabriel when he reveals God's plan to her: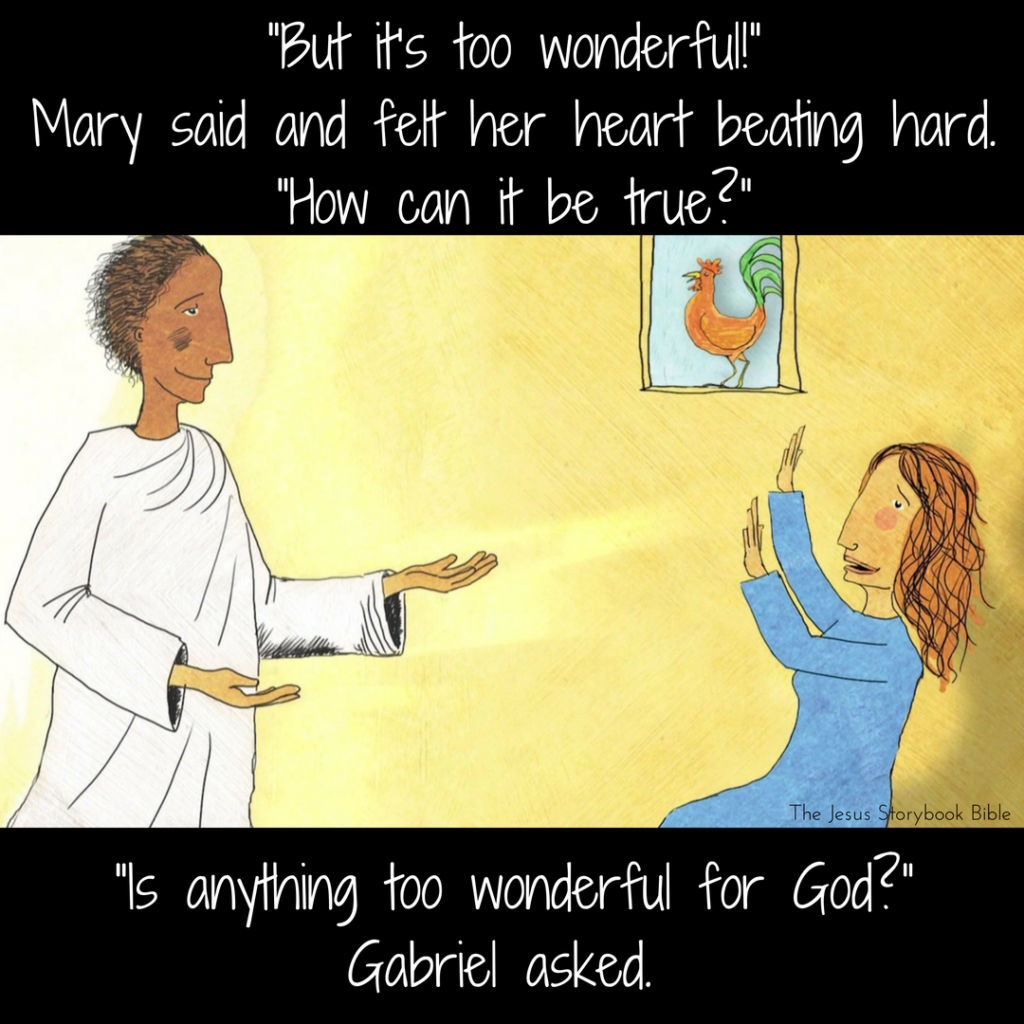 This is a paraphrase from Luke 1 when Mary asks how her pregnancy will be possible and Gabriel tells her how the Holy Spirit will come upon her. He talks about Elizabeth's pregnancy and says, "For nothing will be impossible with God" (Luke 1:37). For some reason though, the Storybook Bible seems to capture the moment the way I feel about it…."it's too wonderful".
When we step back and look at God's big plan from the very beginning, the promise He made to send a Rescuer and all the years and years of waiting by His people and then see this moment, where a young girl gets the news that she is an integral part of this promised plan…"too wonderful" seems about right. Grace is too wonderful, but God made it possible. He made a way in the world back to Him and that "too wonderful" sacrificed His life on the cross for us.
At the end of this exchange, Mary tells the angel, "Behold, I am the servant of the Lord; let it be to me according to your word" (Luke 1:38). In the craziest circumstances of all time, Mary trusts God. It would be a long pregnancy, full of whispers of judgement and criticism about an unwed mother, but she still trusted. She also could have lost her husband-to-be after he finds out she's pregnant, but she still trusted. As my pastor said yesterday in his sermon, if you don't trust God in your circumstances now, how will you trust Him later?  What if Mary had been like Zechariah (see Luke 5:1-25) and doubted what God was telling her? I wonder if she would have trusted God when she watched her own son die on a cross for something He didn't do?
Trust in the "too wonderful" today. Trust God in the circumstances He has placed you in. Maybe they aren't wonderful right now, but God's always got a bigger and better plan, even if it doesn't seem possible.
Thanks for letting me share,