Hi Everyone! On this Preschool Tuesday, I wanted to share a few books that I love for preschoolers during the Christmas season. Obviously, reading the Biblical account of the birth of Jesus is the most important, but reading other stories that point to Christ's birth this season is always great. Today, I'll give a brief summary of each book and provide a link for purchase.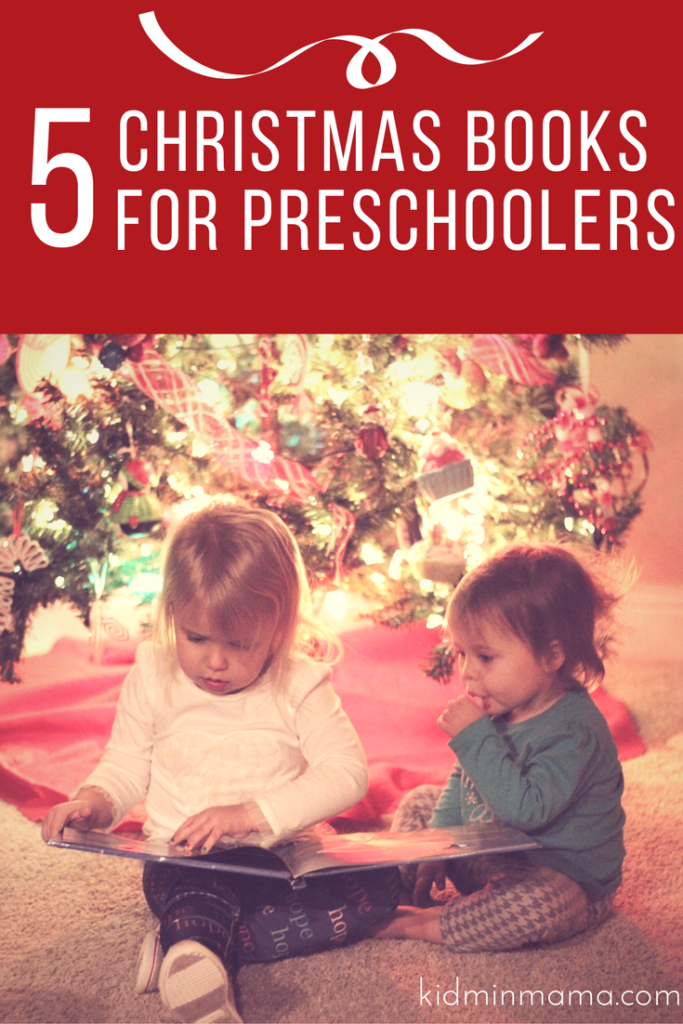 My March to the Manger by Mary Manz Simon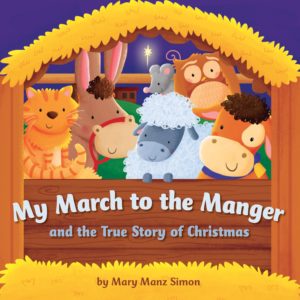 My MIL recently purchased this book for my youngest and she loves it! Children are always drawn in by animals and this book also features counting by counting down 6 days until Christmas. Each day an animal is introduced and the children in the book put their own nativity together as the story goes on. At the end, the last animal is a donkey, which then transitions into the nativity scene. It is a board book which is great for my Zoey (or as I call her, Little Zo Destructo). You can purchase this book from Amazon or The Family Christian Store.
A Star So Bright by M. Christina Butler

This book is also about the animals and focuses on them seeing the star and the excitement that could be with it. The animals follow the star to a special surprise at the end, which is baby Jesus in the stable. Each page has a die-cut star and when you open the last page the star twinkles. The illustrations are really great and it's a large book.
Currently, it's only available to purchase "used" on Amazon, but I did purchase this book from Scholastic several years ago.
Room for a Little One By Martin Waddell

Several years ago, we used this book as the inspiration for our preschool Christmas musical and read the story in between the children singing songs (some of which our music teacher wrote based on the book–she was awesome). The book is beautifully illustrated and again, uses animals to tell the story of the first Christmas. This story is written from their perspective all with the animals. Each larger animal tells the smaller animal, "there is room for a little one here" until donkey gets to the stable and Ox invites him in. Once inside all the animals see the newborn baby Jesus. It's a very sweet story that your child will love. Amazon has this book for sale as hardcover and board book formats.
J is for Jesus by Crystal Bowman

I always like the sweet little poems about the candy cane and what it represents. This book goes through the story of the candy cane as a candy maker brings it to a little town. Filled with rhyming words and short phrases it paints a picture of the first Christmas and how the cane looks like a shepherd's crook as well as being a "J" for Jesus. It's also a board book and very reasonably priced on Amazon.  
What is Christmas? By Michelle Medlock Adams

This is one of my favorites because at the preschool I led, Santa would read this book every year to our kids. Beginning with the question, "What is Christmas?" this cute little board book goes all through the great things we do at Christmas, but none of them seem to be what Christmas is all about. Then at the end, we see that Christmas is all about baby Jesus and even though all those other things are fun, they aren't the true reason we celebrate Christmas. This board book is only $5.94 on Amazon and would make a great stocking stuffer!
Share any other books you love during the Christmas season in the comments section below. I hope you get lots of reading time with your little one this Christmas!


Thanks for letting me share,