I would normally make this post on Thursday, but it's been a busy couple of days! We had our Happy Birthday Jesus Party Wednesday night for our preschool-4th graders AND our student group parties. It was so much fun! I wanted to share a little bit about what we did at our kid's party.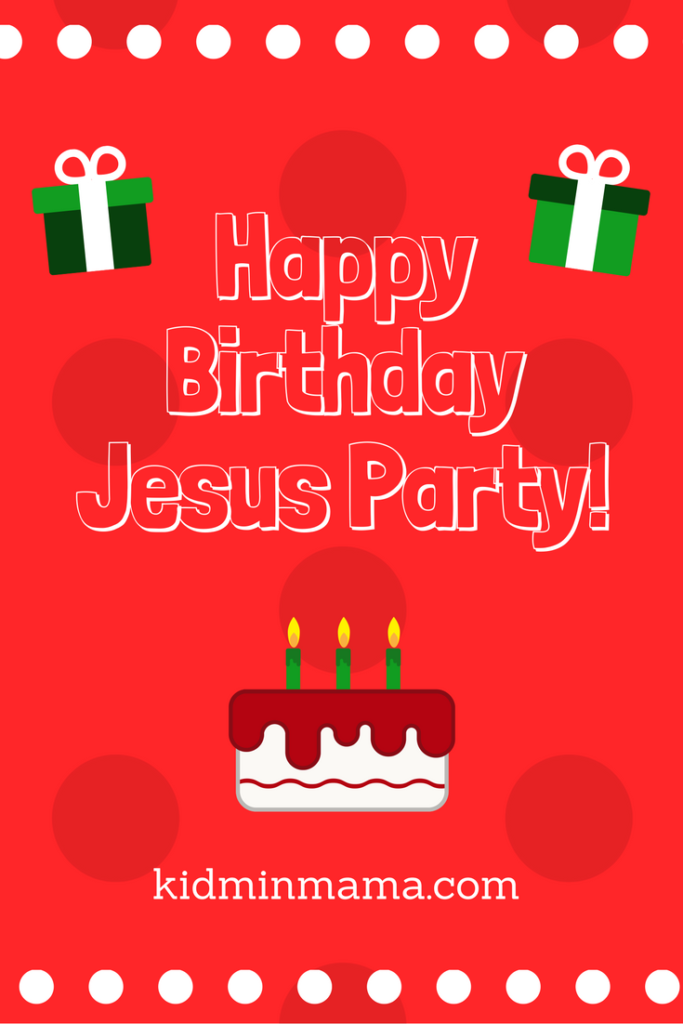 Party Kickoff
We started our party with welcoming the kids and having our worship pastor lead the kids in a few songs. We played a wrapping paper game with a couple of kids getting all wrapped up like a Christmas present. Then we broke into two groups: preschool and gradeschool for our party stations.
Party Stations
We wanted our party pretty much at one hour exactly, so we gave the kids 30 minutes for stations (which was plenty of time). Preschool did the following:
Gift wrap center

Decorate a tree & play with the nativity

Pretend to mail cards (the kids loved this!)

Decorate gingerbread men (donated from another church member)
They also did a sticker nativity activity as well.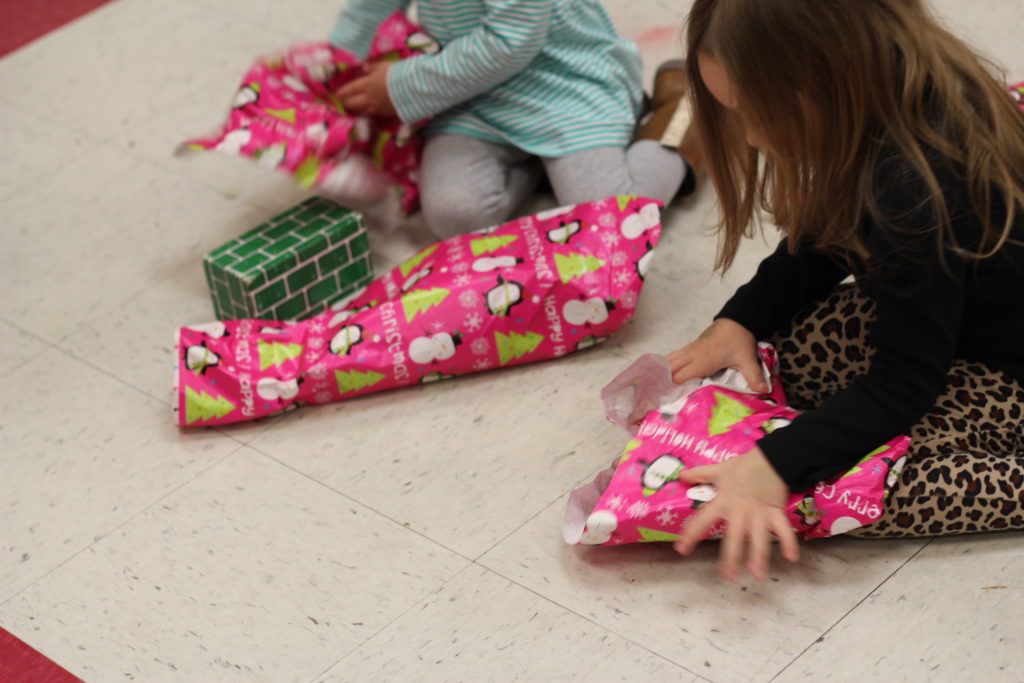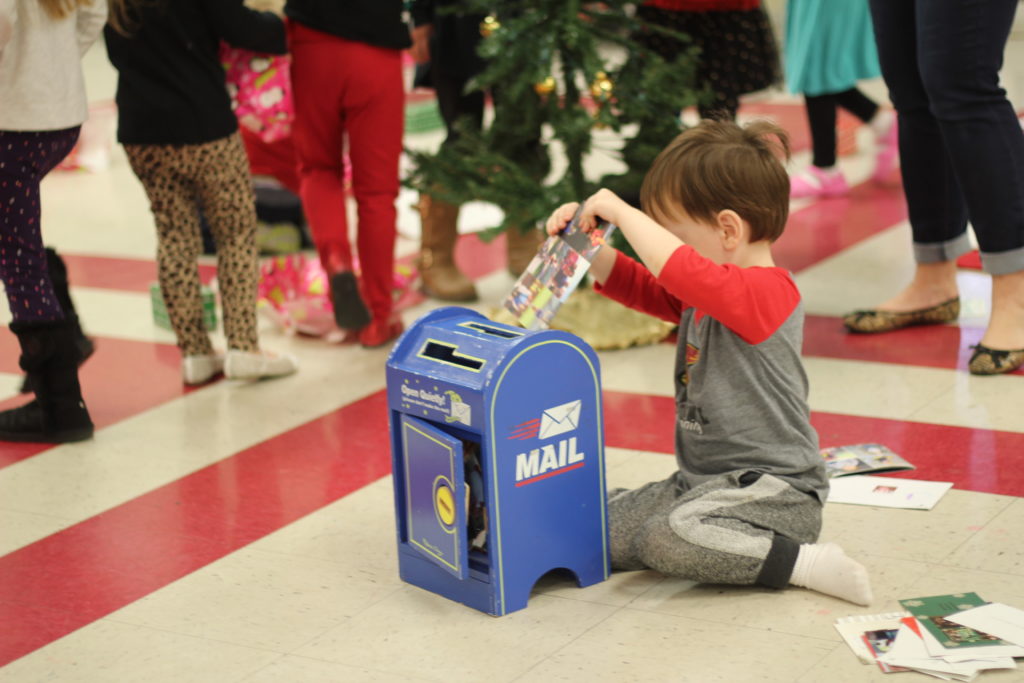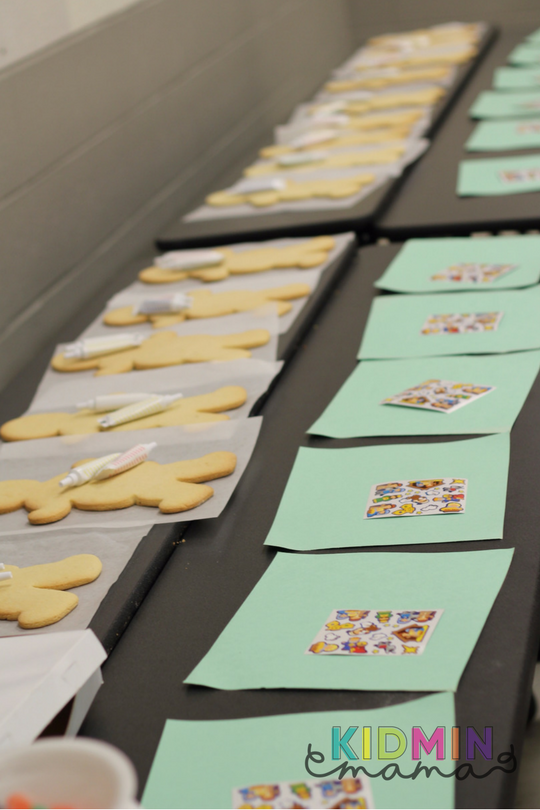 Grade School did the following stations:
Make party hats (made from sentence strips)

Put together hygiene kits for a local outreach center

Make Christmas cards for a children at Naomi's Village (an orphanage in Kenya)

Make nativity ornaments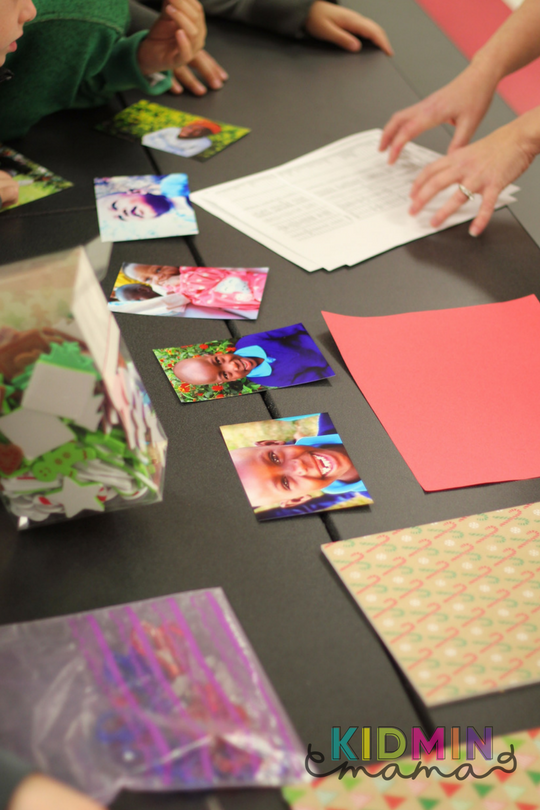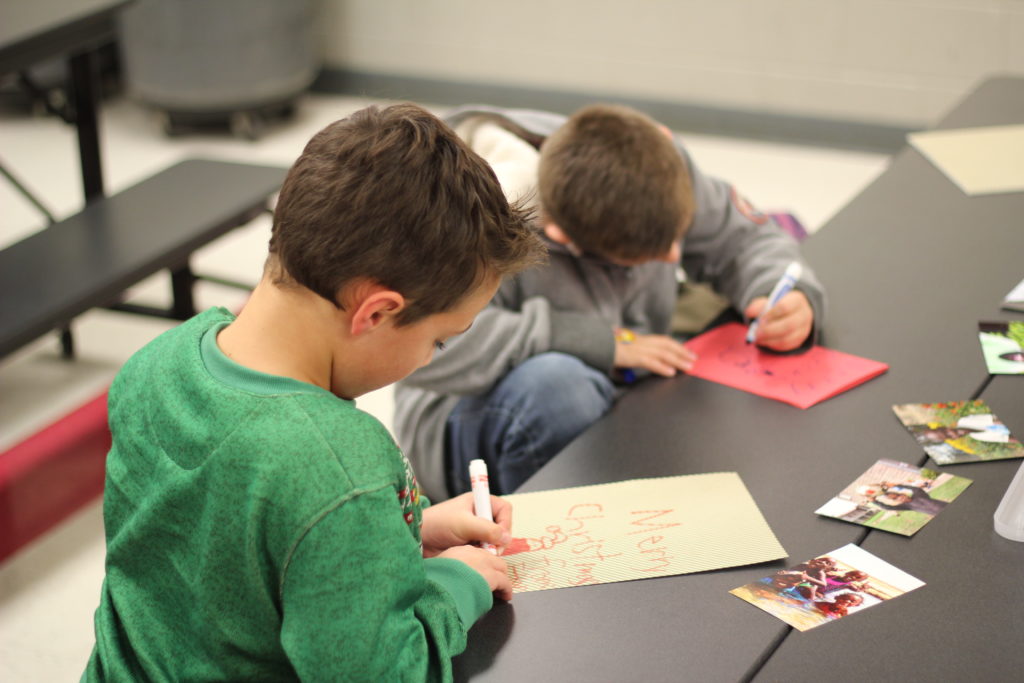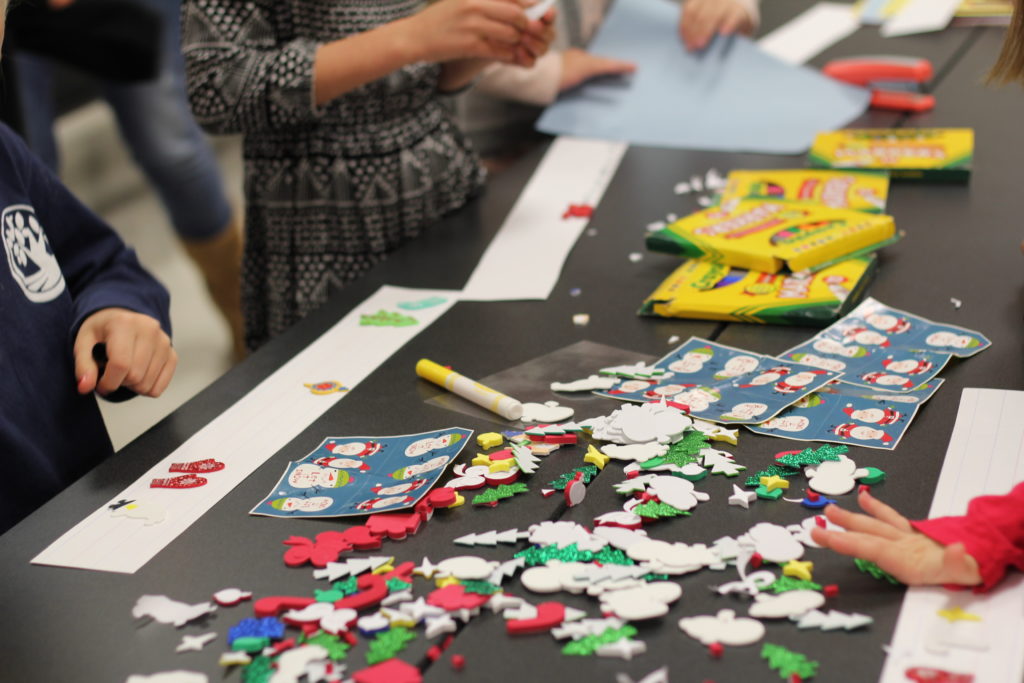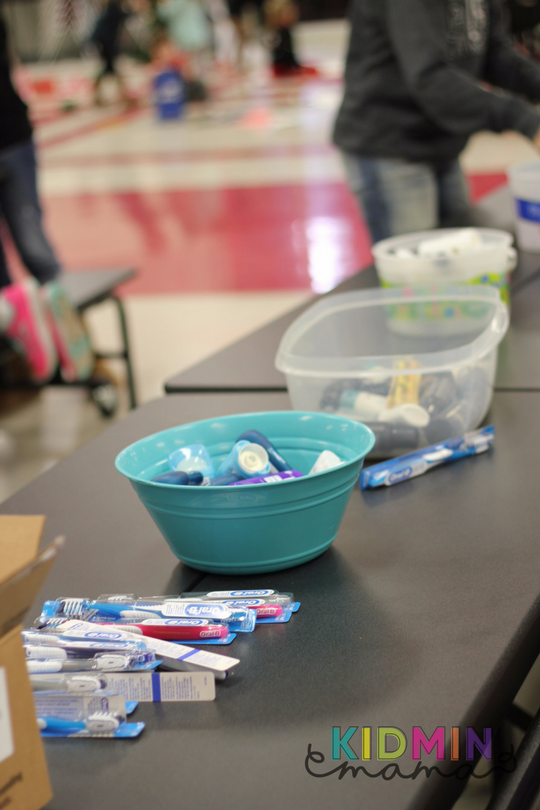 The stations worked really well. We just allowed kids to rotate as they pleased and if they got done early we asked them to make more cards for Naomi's Village.  Then we asked all the kids to help clean up as we transitioned into our party wrap-up.
Party Wrap-up
As we entered the wrap-up we had both groups come together again. Another member of our kids team and I led a Happy Birthday Jesus Lesson and read "What is Christmas?". Then we sang "Happy Birthday" to Jesus and celebrated with cupcakes and cocoa. We also sent every kid home with a "Happy Birthday Jesus" bracelet. It was such a fun party and we were really blessed to have great volunteers helping us out as well.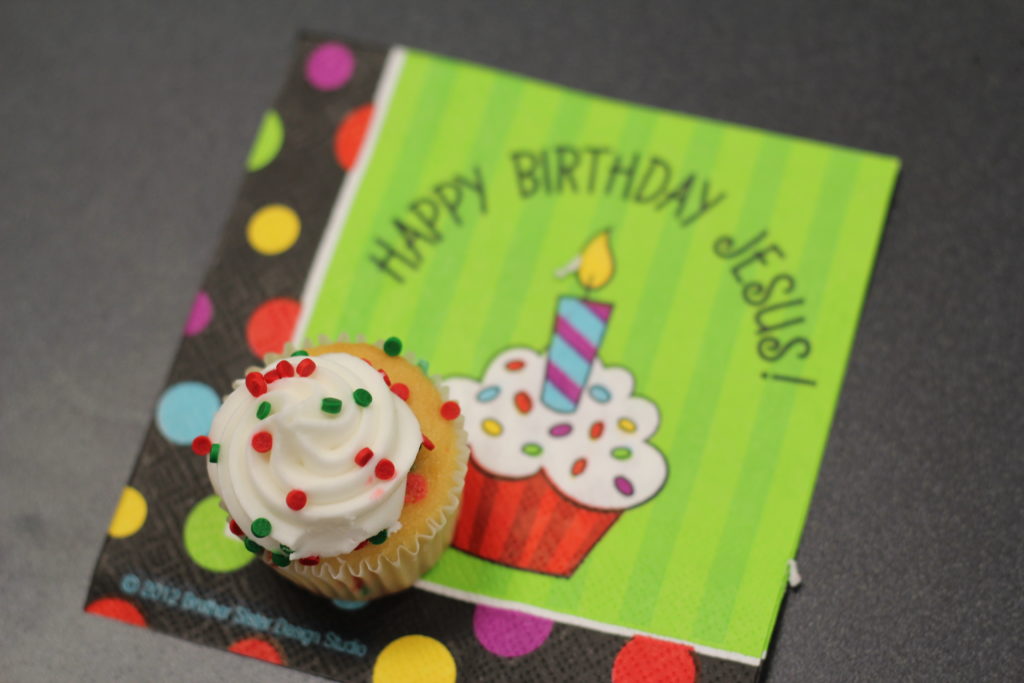 Printable Resources
Printable Happy Birthday Jesus Lesson


Share your Christmas party ideas below! Thanks for letting me share,