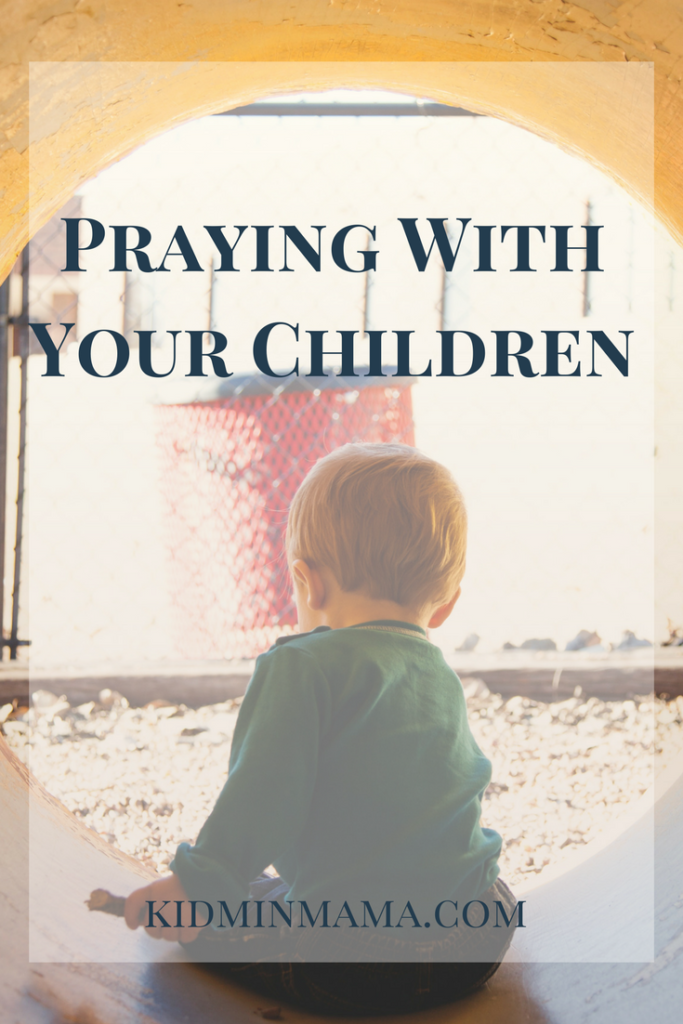 We all know praying FOR our kids is important, but I have to say that praying WITH them is just as important. Almost every night from my childhood through adolescence, until I was completely out of the house one or both of my parents prayed with me before bed. I can remember being 14 or 15 and my dad came into my room to pray with me. He sat on my bed and I looked at him with all my "teenage angst" and said, "you know Dad, I can pray by myself". He said, "I know, but as long as you are in this house, I'll be praying with you at night". I'm sure I gave him a huge eye roll at that point and then I proceeded to let him pray.
What I believed to be a lame (at times) family routine, really shaped my relationship with God and my prayer life. I've said this before and I'll probably say it again, but "more is caught than taught". My parents could have easily said, "Say your prayers before you go to bed" and I could or could not have complied. Instead they took the time, even when life was busy and they were tired, to stop and pray with me and my brother each night (and my sisters if they were there). As we got older, they would pray with us before they went to bed, since we'd be up late watching TV or hanging with friends. I'm pretty sure they didn't care if we had a friend spending the night or a boy/girlfriend over, they were determined to pray with us.
My husband had a similar upbringing in regards to diligence to prayer, though his deep prayer time was around the kitchen table and it still is that way today. It's never a canned prayer around the dinner table, but one that lifts up others and needs in prayer, no matter if the food gets a little cold. When Kyle's grandparents were in town, his grandfather prayed the same way. We might be starving, but that time was meant to pray to our God, not just thank Him for His blessings of food. How neat to see the importance and vitality of prayer evident in three generations.
We pray with Hope and Zoey every night. Hope loves to pray (or loves to pick someone to pray). We try to teach her not to hurry through it, but really talk to God about what is going on. Many times at night or around the dinner table, she prays for things or people out of the blue. At three years old she already seeing the importance of prayer. Though Zoey can't say the words yet, we still engage her in prayer and make it a part of her nightly routine. We plan to be like our dads as the girls get older. Dig our heels in and pray with them every night.
Here's my encouragement to you. Pray with your children. Pray in the car, pray at dinner, pray at bedtime, but find YOUR time to pray together and never let that go. I believe I have been profoundly impacted by my parents persistence to pray with us every night and I believe my brother and sisters would say the same.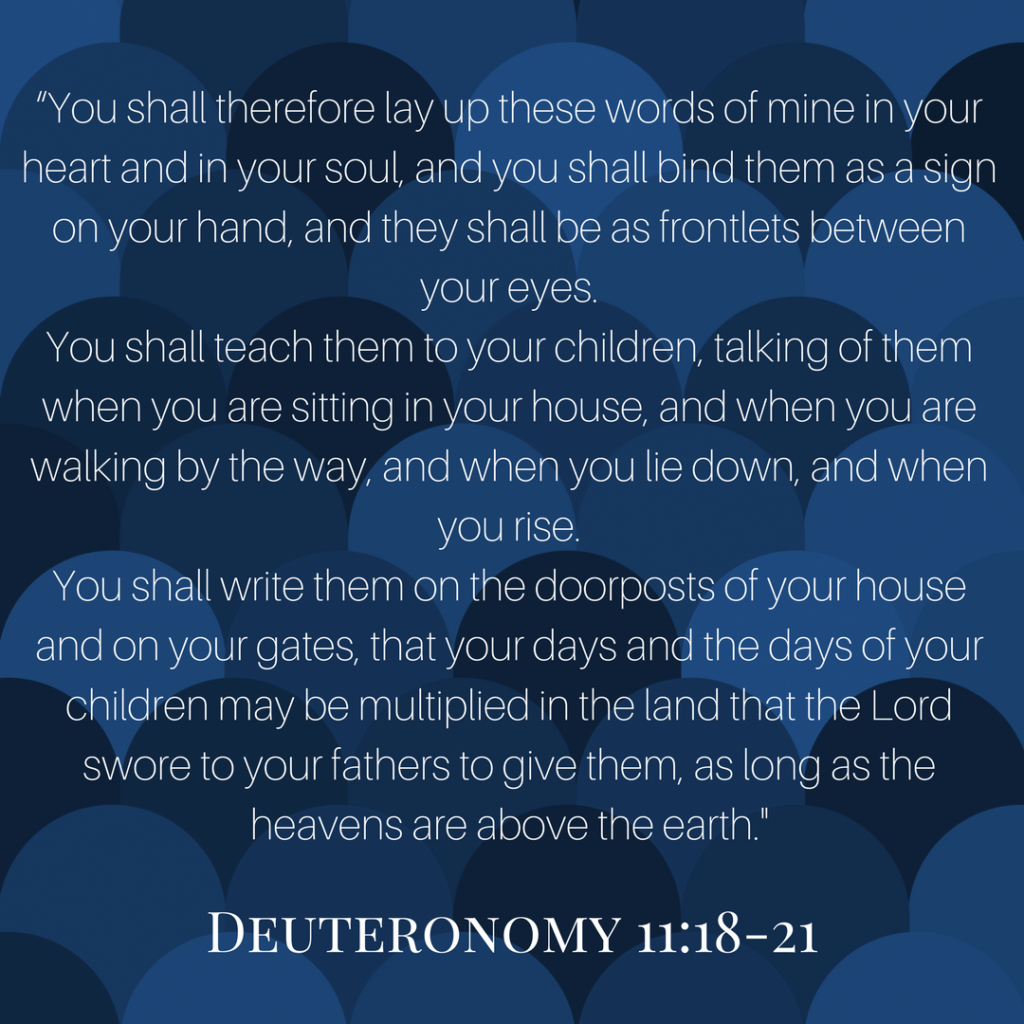 Yes, pray for your children…pray for them like crazy!  But make sure you are praying WITH your children. Even if they don't want to pray themselves, expose them to as much prayer as possible and celebrate answered prayers. Husbands & Dads, be the leaders. If it makes you uncomfortable, so what!? Grow! Grow as a family, learn to pray as a family and see what God does!
Thanks for letting me share,