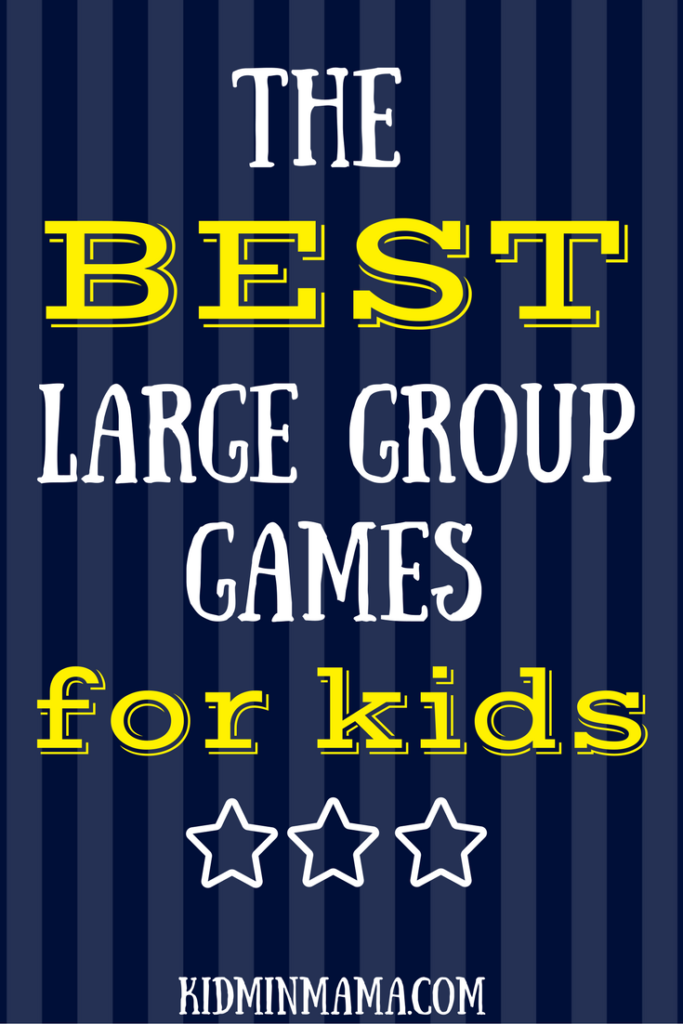 Each week in our Kid's Church we play games. We have a big game spreadsheet (I highly suggest making an inventory if you haven't already) that we pull games from. These games are mostly 2-4 players games, but I always like to have large group games (for K-5th grade) in my back pocket if we have extra time. Here are the top 5 games I'm always ready to play.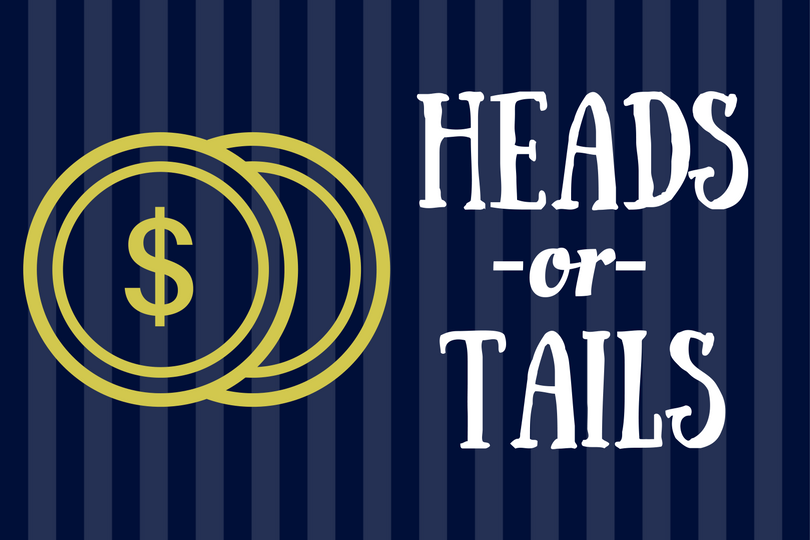 Heads or Tails 
Supplies: Coin
This is really easy game and all you need is a coin. Simply tell kids to choose heads or tails. If they choose heads they put their hands on their heads, if they choose tails, they put their hand on their tails. You flip the coin (making it as dramatic as possible) and call out how it lands. Whatever you call, that group is out (heads, heads are out or tails, tails are out). Have them sit down as they get out and the last person standing is the winner. For detailed instructions look here.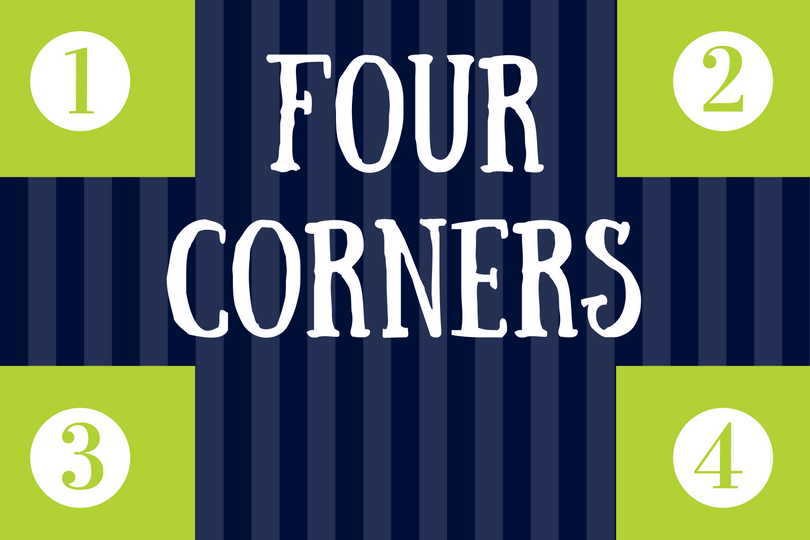 Four Corners 
Supplies: None
This is a Kid's Church favorite. You choose one person to be the "picker" and have them face a wall or blindfold them (just so they can't see what's going on behind them). Assign each corner a number, 1-4. I give the kids about 10 (slow) seconds to choose a corner to gather in. If they can't get to a corner by then, they are out. The "picker" chooses a corner and that corner is out. Then I count to 10 again for them to choose another corner. As the group gets smaller, I start to eliminate corners. This continues until one person is left and they are the winner. Our kids beg to play it every week and I let the winner be the "picker" the next week. For more detailed instructions look here.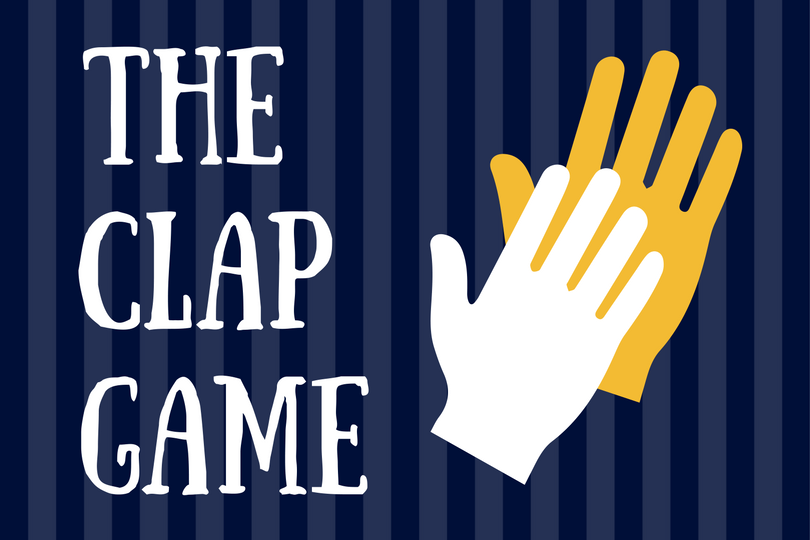 Clap Game 
Supplies: Hands 😉
This another supply-less game that I like to play. Basically a leader stands in front of the group and with their hand/arms straight out, palms facing each other. The leader moves their hands up and down so the palms cross. Every time the palms cross, the kids must clap. If they don't clap when they cross, they're out. If they clap when the hands DON'T cross, they are out as well. The kids ONLY clap if the hands cross. As they get out, they sit down and the kid left standing wins. Obviously, you try to trick the kids as best as you can to make them clap. For detailed instructions look here.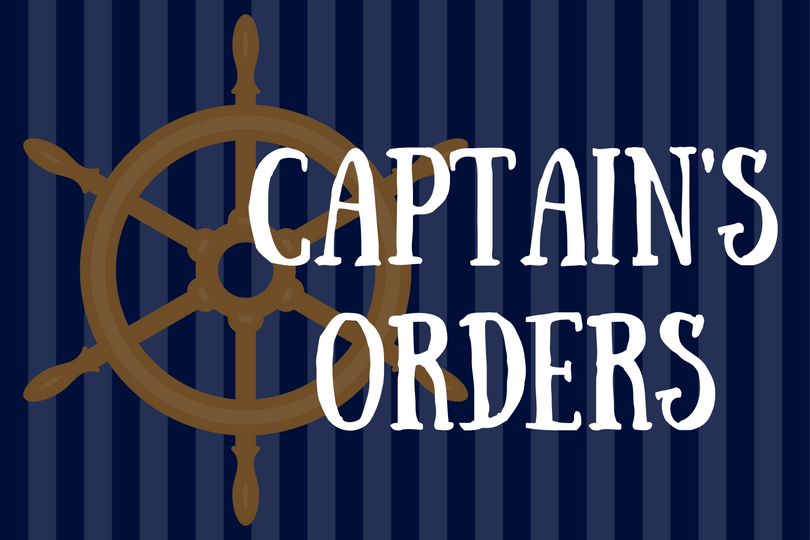 Captain's Orders 
Supplies: Slide with Commands
Captain's orders might be my favorite, just because it's a crazy game with no point. We usually don't have a winner/loser, we just let them play and have fun. A leader will stand at the front of the group as the "captain" and begins to call out commands. We always have a slide with the commands on them to make it easier (I typically go over each command before we start). As the captain calls the commands, the kids react. The faster you go, the funnier it gets. For detailed instructions and all commands go here.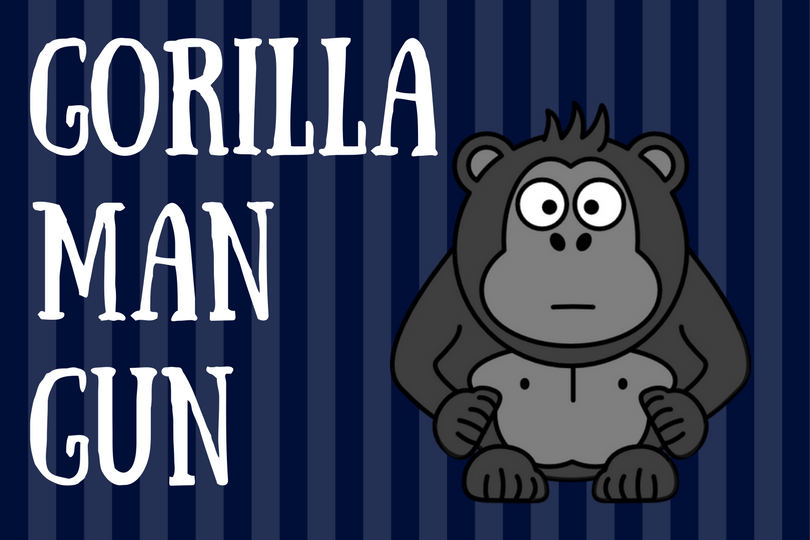 Gorilla, Man, Gun 
Supplies: None
Basically this game is "Rock, Paper, Scissors" and if you are uncomfortable with "gun" then feel free to just use the RPS commands. We have our kids partner up,  back to back and then we sing the song, "The gorilla beats the man, and the man beats the gun. The gun beats the gorilla, if you tie you die." Then we count "1, 2, 3" and they turn and face one another striking the pose of the gorilla (claw hands in the air & scary face), the man (hand holding chin, looking dapper), or the gun (fingers in gun shape). Whoever loses, sits out and the winner finds a new partner. You keep playing until you get down to two kids and then the final winner is chosen (if they tie, no winner). For detailed instructions go here. 
These games work great for our large group time or when we are waiting for parents to arrive. I would love to know of other great games you use! Please share them in the comments below.
Thanks for letting me share,