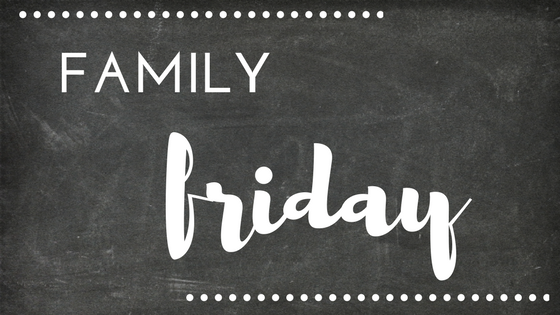 This past Sunday we had a combined service with our "sister church". My brother and his wife attend our sister church and when I told Hope, my oldest, that we were going to be at church together she was a little confused. She could not seem to figure out how two churches were coming together AND they were meeting at a different school. You see, we meet at a middle school each week and our sister church meets at a performing arts center. The biggest place for our group to meet together is a high school auditorium.
To make matters more interesting, Hope goes to preschool at a church, which is in a church building. So her school is at a church, but her church meets at a school. Then, on some evenings, we meet at a very old (historic) Christian church in town. Basically, for a three year old the whole thing can be a bit confusing. However confusing it may be, what I see being painted is a beautiful and true image of the church. Both my daughters will grow up at a church that will never probably be in a traditional church building. They will see the church in action in various places with groups of people loving others because of the person of Jesus Christ.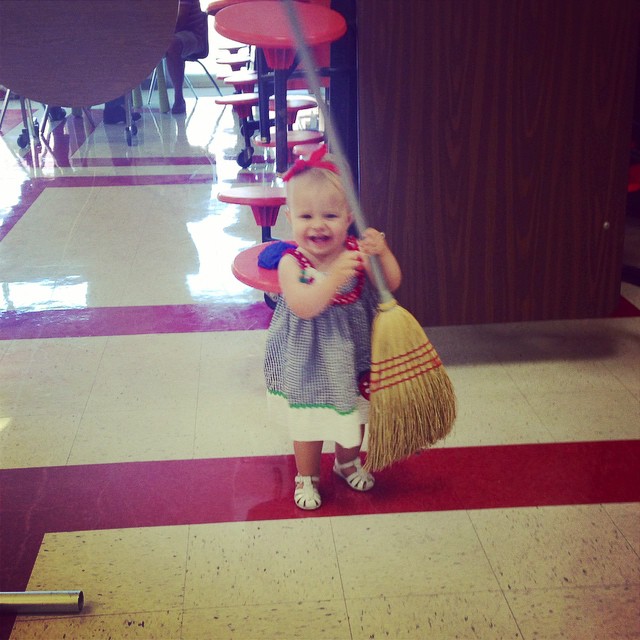 I have to laugh at this a little bit because it's very similar to my childhood church. A small church plant that started in my parents home and transitioned into a storefront that had a drive-thru window. Our children and youth hung out in classrooms that belonged to the dance studio next door. When we finally moved into a "traditional" church building we almost lost a little of that uniqueness and honesty that came with that special, storefront church. (see me rocking in that 90s storefront below)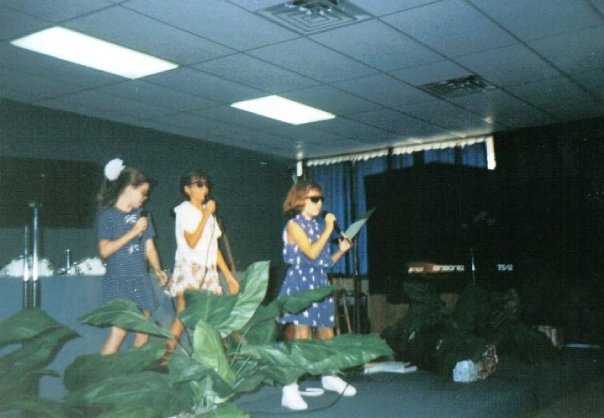 Our church now doesn't have beautiful classrooms (they're black curtains) and often the floor (a middle school cafeteria floor) is disgusting, but I know the ideas of the church being shaped in my daughters' minds will last a lifetime. They will see that money or facilities or technology or paid staff or special "features" doesn't make the church. They will see its the people. People who are loving God and loving others. People who are truly desiring to see lives changed for the Gospel. Please don't think that bigger churches in actual church buildings aren't living out the Gospel, I've been a part of those too and I know they are. But in my daughters' young eyes, when that outer layer is stripped away it's much easier to see the Gospel in motion and for them, I'm very, very excited to see where it goes.
Thanks for letting me share,