Today I'm excited to share something new on the blog that I'll be doing each month…Printable Verse Cards! These cards will be free (of course), loosely themed on that month and encourage your children or kidmin kiddos to memorize scripture. (You can find the printable at the bottom of this post)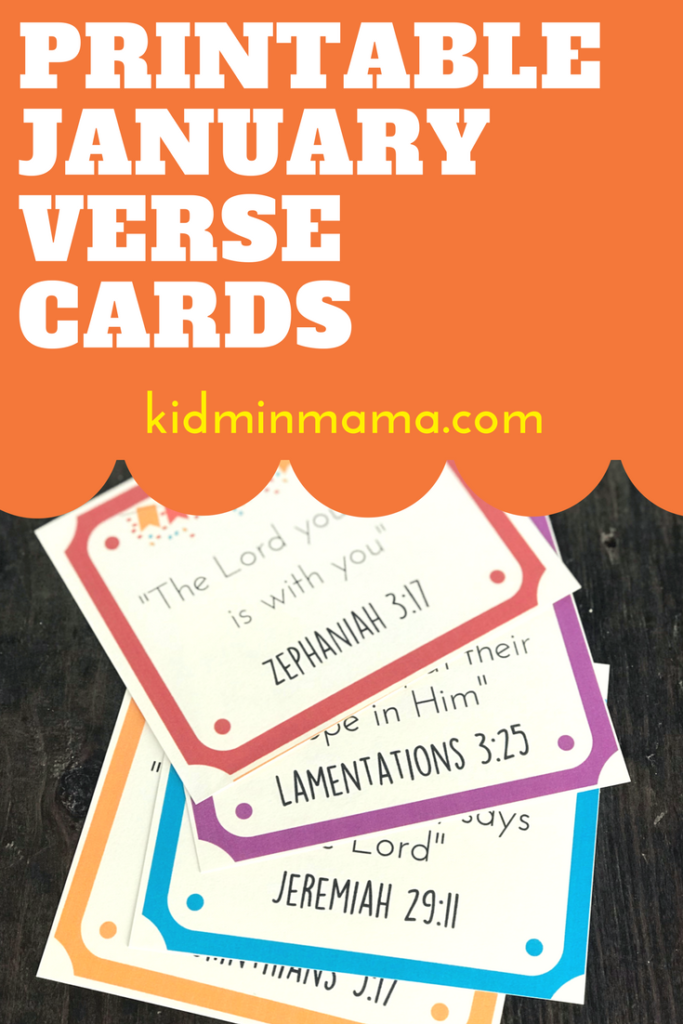 I've tried to keep these verses simple so both preschool and grade school can learn them. I've shortened verses and looked for translations that are on the most developmentally appropriate level for kids. The verses for this month are: 
"The Lord your God is with you" Zephaniah 3:17
"If anyone belongs to Christ, then he is made new" 2 Corinthians 5:17
"I know the plans I have for you, says the Lord" Jeremiah 29:11
"The Lord is good to those who put their hope in Him" Lamentations 3:25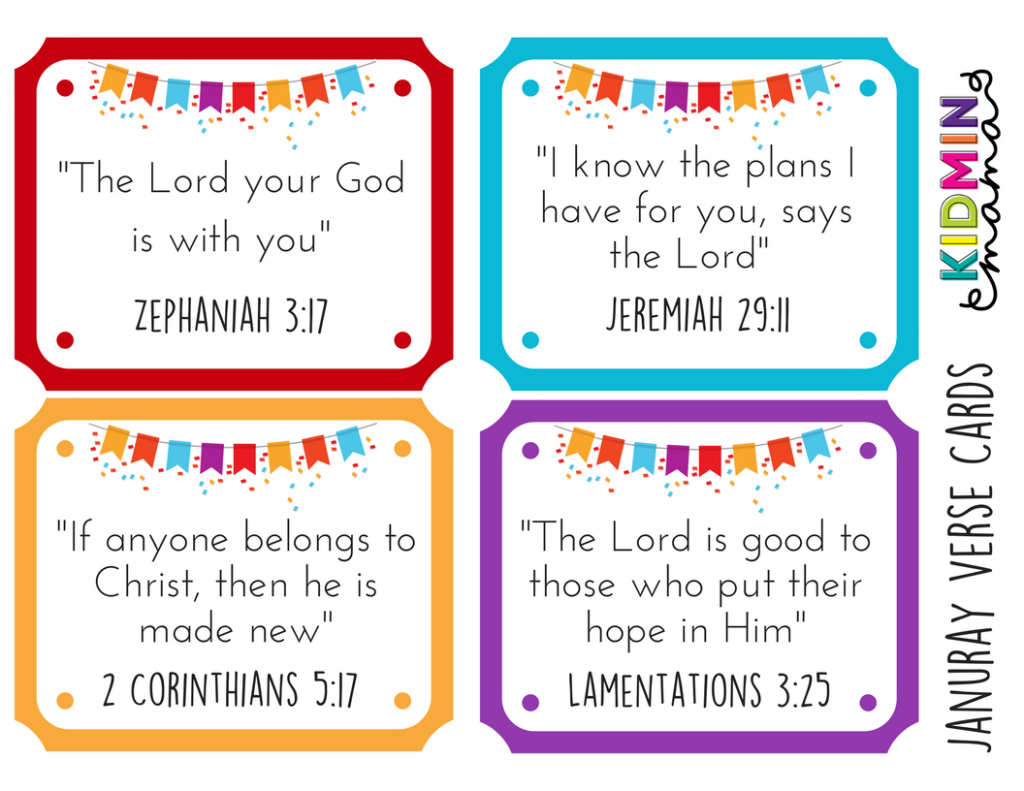 You can print these out and put them on the bathroom mirror, in your child's lunch box or on the fridge. For older children, read the verse in context and discuss application in their own life. For younger kids, talk about what that verse means and what it tells us about God.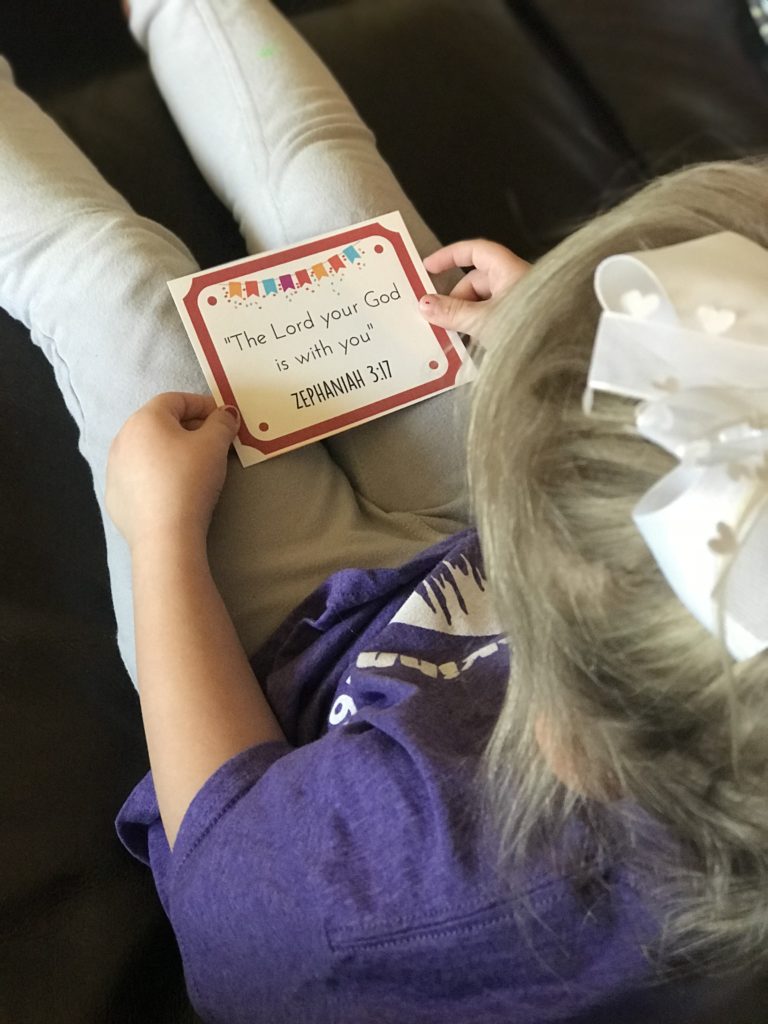 Check back each month for verse cards and let me know how you're using the verse cards with your own children or your children's ministry. 
Printable Resources:
Thanks for letting me share,