It's almost February! The month of all things love. This is a great time to teach our kids about the greatest love of all, the love of Christ! I'll share February Verse Cards next week that will help your child memorize verses on love, but today I've got the cutest printable Valentine Card to give out to your kids this Valentine's Day.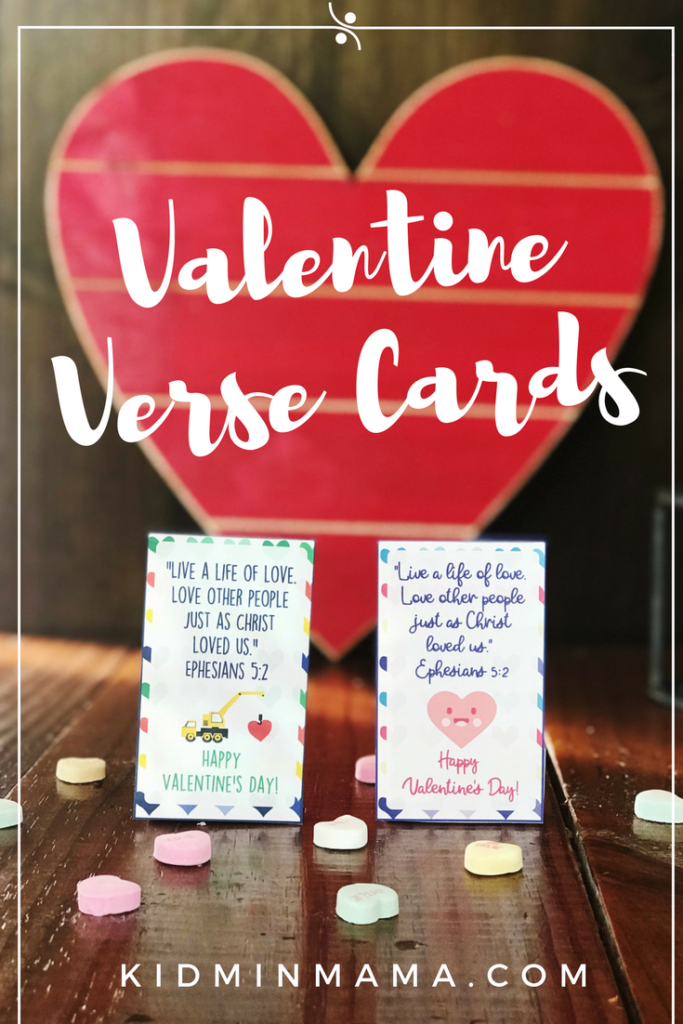 I was on the search for the perfect (cheap) candy that I could add these verses to. At Wal-Mart they had Brach's "Tiny Conversation Hearts" 5 for $1. What a deal! Since I run around 35 kids on a Sunday, that's only 7 packages for $7. (Feel free to use any candy you'd like, this size should work on lots of different candy)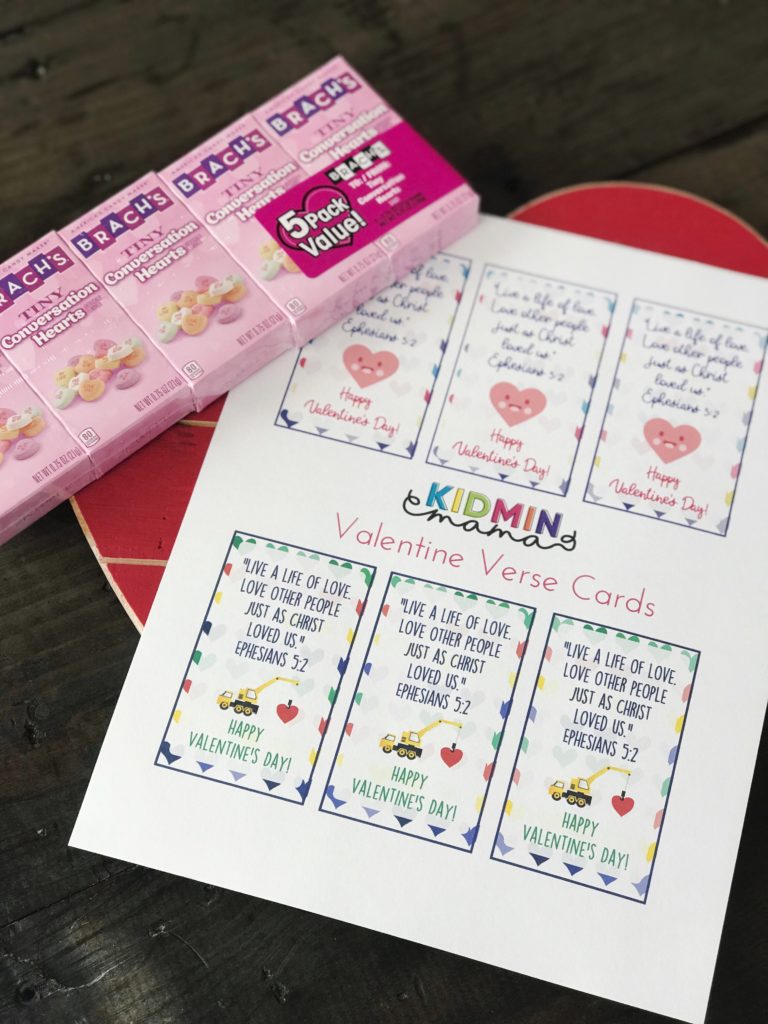 I printed my cards on cardstock, cut and taped them to the boxes. I chose Ephesians 5:2, "Live a life of love. Love other people just as Christ loved us". I wanted to remind my kiddos that we don't want to just be extra loving around Valentine's Day, but we want to live a life of love ALL the time. With these cards I also made a boy version and a girl version, since boys don't always love hearts and mushy stuff 😉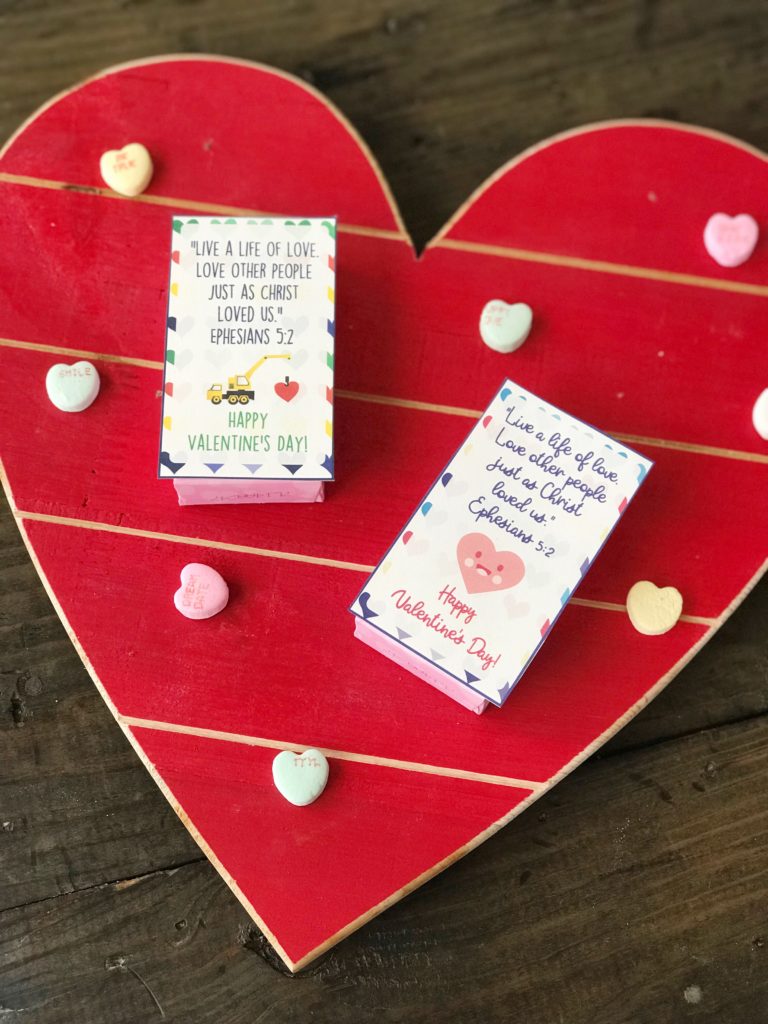 Hopefully this will make a perfect Valentine's goodie for your kid's ministry or classroom! Make sure to tag me on Instagram if you use the cards. I love seeing how you use these printable with your own kids.
Printable Resources:
Thanks for letting me share,