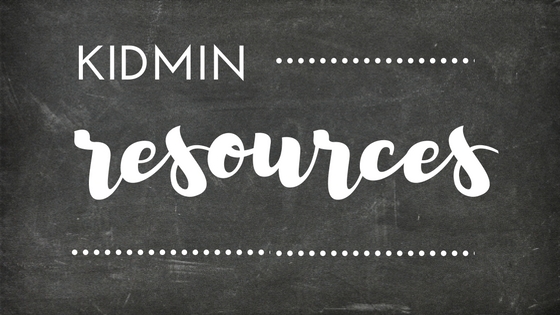 Websites
Below are a few great children's ministry sites I recommend and often check out when preparing lessons or looking for ideas.
Ministry to Children  is a great FREE site that offers lessons, coloring pages and ministry ideas.
Kids of Integrity is a Focus on the Family resource that offers free lessons and tools for topical lessons on godly characteristics. I've used this for preparing lessons and also it's a great parenting resource.
Kids Sunday School Place offers grade school and preschool curriculum and other supplemental materials. Many things are free, but if you purchase a membership you receive access to a larger selection of content.
Tools for Home & Church
(this section contains affiliate links)
I am a big fan of the Jesus Storybook Bible. My oldest loves this Bible and we read it every night. The illustrations and wording are beautiful and point everything so clearly to Christ. This is a great Bible for both preschoolers and grade school children.

Another book our family likes is Everything A Child Should Know About God. This book helps introduce Biblical truths through short stories and reading comprehension questions. It helps turn abstract concepts about God more concrete for little ones.
 I also love Lifeway's Levels of Biblical Learning . This is a FREE resource produced by Lifeway that takes a spiritual concept from babies through sixth grade. The last page offers a list of "Foundational Bible Stories" that I use as a reference point when teaching preschoolers. If you need help figuring out what stories to teach, this is a great tool!